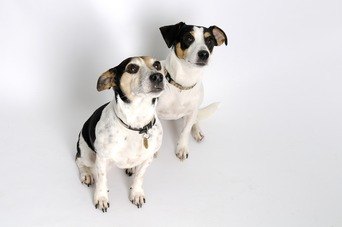 It is vital to worm your pet regularly, especially if you have young children.
Grove Lodge Vets
advises puppies to be wormed at 2 weeks, 5 weeks, 8 weeks and 12 weeks, then monthly for the rest of your dog's life.
Don't forget to have your puppy/kitten weighed regularly during the first 12-18 months of their life as the worming dose is calculated by weight. Please feel free to pop in to any of our branches with your puppy so that we can weigh him/her.
Alternatively you can make a free appointment to see one of our
Practice Nurses
for weighing, worm and flea treatment and general advice.
Regular worming is especially important if you have small children as toxocara (roundworm) is easily transmitted and is associated with blindness in children.
Should your dog/cat have a worm burden you may notice various symptoms. If you notice any of these symptoms please contact the surgery as soon as possible:
Weight loss - due to the worms preventing your pup obtaining nutrients from food
Diarrhoea/constipation
Loss of coat condition
Lethargy
Vomiting (including vomiting worms!)
Pot bellied appearance
SPECIAL ALERT: Lungworm is a potentially fatal disease and is on the increase in the UK. Very sadly, we have seen a number of fatal cases in recent months here at Grove Lodge. Dogs become infected by eating larvae which come from slugs, snails and sometimes frogs.
Your dog can eat these larvae accidentally if these creatures fall in water bowls or if they are stuck to a toy in the garden. Lungworm can also be caught if your dog eats grass where a slug or snail has been. The symptoms of lungworm can be very varied, from a simple cough, lethargy and bleeding disorders to sudden death.
Grove Lodge Vets
recommends monthly treatment with a spot-on product applied to the back of the neck which, as well as treating fleas and worms, also prevents and treats
lungworm
. This product does not treat tapeworm, but you can buy a separate wormer to use every 3-6 months to treat this. Book a FREE appointment with one of our
Practice Nurses
for advice on the most appropriate flea and worm products for your pet.