At Grove Lodge Vets we are very proud of the dedication and care our team gives to all the animals in their care, as well as the wide range of services we are able to offer you and your pets.
In addition to our Hospital in Worthing, we have branches in Brighton, Portslade, Southwick, Lancing, Tarring and Durrington.

At our Veterinary Hospital in Broadwater, Worthing, we welcome your pets for all their routine, regular appointments. As well as this, our dedicated night team of vet and two nurses provides our emergency out of hours service. In addition, our referral service is based at our Hospital in Worthing.

At our West Worthing and Durrington branches, as well as routine appointments, the team also hold regular puppy parties. Some surgery is carried out at our West Worthing branch in Tarring Road and there is also a dedicated cat clinic so your feline friend does not need to share with dogs! Our physiotherapist, Julia Martin and dermatologist, Anita Patel, hold their clinics at West Worthing. Our acupuncturist, Suzannah Stacey, is based at our Durrington branch in Palatine Road, Worthing.

Our Lancing branch in South Street is very close to Lancing train station and therefore is great if you need to use public transport. They have a large reception area, therefore cats and dogs can wait for appointments separately.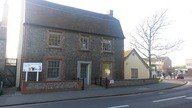 Our newest branch is in Southwick in Southwick Street, Southwick. We have a dedicated cat only entrance, waiting area, consult room and ward and are very proud that our Southwick branch has been accredited by International Cat Care as a Feline Friendly Clinic. This branch is only a few minutes' walk from Southwick Station and main bus routes. You can also attend puppy parties at our Southwick branch.

Our vet Laurel Bowker is based at our Portslade branch in Valley Road, Portslade and, together with our vet Stephen Courtney, sees appointments every day and Saturday mornings. Laurel has a special interest in exotics, from bearded dragons to guinea pigs! Stephen is very knowledgeable about the pet passport scheme.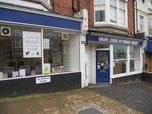 Alongside routine appointments, we are now delighted to be able to offer laparoscopic (keyhole) spaying at our Brighton branch in Preston Drove, Brighton. You can also attend puppy parties at our Brighton Branch.


The teams at all branches of Grove Lodge Vets will be able to chat to you about our Pet Health Club, which not only spreads the cost of routine preventative healthcare, it saves you money too!
Please DO NOT email urgent queries as emails are checked 8 am to 5 pm Monday to Friday.