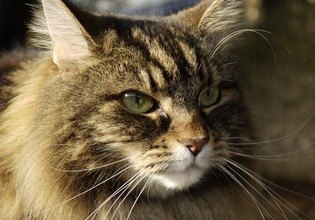 Grove Lodge Worthing - 24 Hour Vet Hospital
Grove Lodge Veterinary Group Ltd
18 Upper Brighton Road
Worthing
West Sussex
BN14 9DL

Tel: 01903 234 866
Fax: 01903 233 604
Email: enquiries@grovelodge.co.uk
Please note: Emails are checked Monday to Friday 8 am to 5 pm. IN AN EMERGENCY PLEASE CALL 01903 234866 PLEASE DO NOT USE EMAIL FOR URGENT ENQUIRIES
Opening Hours:
Our Veterinary Hospital in Worthing, West Sussex is open for emergencies 365 days a year 24/7. In an emergency, please telephone 01903 234866 to let us know you are coming so we can ensure your visit is as stress free as possible. This also enables us to prepare any emergency equipment or medication that may be required in advance.
8 am - 7.20 pm (Monday to Friday)
9 am - 5 pm (Saturday)
10 am - 5 pm (Sunday)
All consultations are by appointment only, unless it is an emergency.
Directions:
Our Animal Hospital is located on the A27 at Broadwater, Worthing, West Sussex very close to the Grove Lodge Roundabout.
Parking:
Our Veterinary Hospital has its own free car park.
Public Transport:
Our Veterinary Hospital in Worthing is served by several local bus routes. Many local taxi companies are happy to take pets (given advance notice) - please phone us for details.
Services & Facilities:
Just like a human hospital, our Veterinary Hospital in Worthing provides services for "out-patients" (those attending appointments) and "in-patients" (those who require longer-term care in the Hospital). Of course, we also have our own "casualty department", our emergency service, which is always there for your pets 24/7, 365 days a year.
As well as offering routine appointments, our Animal Hospital is the main base for our referral services and surgical procedures.
You may like to arrange a visit for your school or club, or just take a look behind the scenes. Please email enquiries@grovelodge.co.uk for details.
We offer a very extensive range of services, from our free Practice Nurse Clinics and Puppy Parties to the provision of some of the most advanced surgical techniques in Europe.
A wide variety of pet food and merchandise is available to purchase in reception.