Necessary cut back? Or false economy?
Posted by Abigail on Friday 1st of October 2010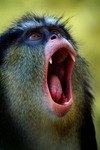 A while ago, you might have read an article on the blog about the seemingly rather dull subject of insurance. However, insurance can suddenly become a lot more interesting when your pet has an unexpected injury or illness.


In these difficult financial times, everyone is looking for opportunities to save money and cut back on costs, often seeing pet insurance as something that may never be used and therefore an expense that can be avoided.

However, we would strongly urge you to think extremely carefully before cancelling your pet's insurance. It is bad enough trying to deal with your pet being ill or injured, without the added stress of wondering how you are going to pay the bill. Unexpected events are often the most expensive and if you do have insurance these will more often than not be covered.

We cannot recommend or condemn specific companies, however the best piece of advice we can give you is to shop around and read the small print, however uninspiring it might be – it could save you lots of money and heartache in the future.