The Grove Lodge Veterinary Team

Being the son of a vet and brought up on a farm, it was fairly predictable that Andrew Ash would become a vet! Andrew qualified from the RVC in 1983 and moved to a mixed practice in Hampshire. After 18 months, he took a job with Grove Lodge Vets, tasked with building up the Brighton branch. To this end Peter Fry convinced him that he should be on call 24/7 for the first year of his employment - not that unusual "back in the day"! The Brighton surgery grew and Andrew found himself developing an increasing interest in medicine. In 1998 he succeeded in the RVC Certificate examinations in Small Animal Medicine. Andrew's interests have always been diverse from fish medicine (even fish surgery !) through to endocrinology. After many attempts he was successful in publishing a paper which drew attention to an emerging condition in cats (Conn's Syndrome). As Director of Grove Lodge Vets, Andrew now spends much of his time managing the practice, although he still prefers the consulting room to the office. Andrew spends considerable time as a volunteer with the British Small Animal Veterinary Association and in the past has been their President. Andrew says he is very fortunate to have the support and encouragement of a fantastic family led by his wife Kate.

Colleen graduated from the University of Queensland in 2001. After completing further training in Animal Behaviour and Feline Medicine, she made the move from sunny Australia to the UK. Colleen now heads our accredited
Cat Friendly Clinic
at our Southwick branch. Colleen has always had a special interest in feline patients and is currently working towards the RCVS Certificate in Feline Medicine. She also has an interest in dentistry and likes to keep our patients' teeth in tip-top condition! Outside of work Colleen loves to spend time with her family and can also be found running long miles in the countryside, playing guitar or chilling out at home with her 2 delightful moggies.

Javier graduated from the University of Gran Canaria in 1997.
He is enrolled on the Cardiology Certificate and has a special interest in cats. Javier works mainly at our Brighton branch and our Hospital.
In his free time, Javier likes taking walks with his wife and their lovely Boxer, Juanita.

Jean qualified in South Africa in 1991 and has worked at Grove Lodge Vets since 2005. She has a General Practitioner Certificate in feline practice and although she loves all animals, she is definitely a 'cat person'! Her areas of interest are soft tissue surgery and feline medicine. Jean works for Grove Lodge on weekends and deals with lots of emergency cases. Jean is passionate about foreign travel and takes every opportunity to explore new places. She is an avid gardener and spends a lot of her free time pottering about in her garden with her three cats Claude, Jim and Doris.

Laurel has experience in treating a wide range of exotic species including lizards, snakes, chelonians, birds, rabbits and small furries. No patient is too small (current record holder 2g); larger patients are limited by the size of the doorframe! Laurel is happy to see first opinion and referral cases, with a full referral report sent to the referring practice after each case. Laurel is based mainly at our Portslade branch.

After qualifying Mark spent 10 years in a busy small animal practice in Kent pursuing his interest in surgery. In 2003 Mark obtained the Royal Veterinary College Certificate in Small Animal Surgery and joined Grove Lodge in 2005 as a full time surgeon. Mark enjoys all aspects of surgery, particularly fracture repair and wound reconstruction. Mark regularly sees referral surgical cases from a wide range of other veterinary practices, including laparoscopic spaying, as well as being the main operating surgeon for the Grove Lodge Group. Mark is our Orthopaedic Referral vet and has a RCVS Certificate in Small Animal Surgery (Cert SAS) and a RCVS Certificate in Veterinary Diagnostic Imaging (Cert VDI). Outside work Mark enjoys kite surfing, snow boarding and climbing. He shares his home with a rescue cat called Boris.

Nicola Bromley is one of our Clinical Directors and is an Advanced Practitioner. She has been with the practice since 2002. She acquired her RCVS Certificate in Small Animal Medicine in 2006 and has been seeing internal medicine referrals since this time.
Nicola is happy to see medicine cases from local practices and works closely with our experienced imaging and surgical team to give the best service to our patients. Nicola has extensive experience of endoscopy, bronchoscopy and rhinoscopy and the Group have various sized endoscopes to suit patients ranging from small cats to large breed dogs.
Nicola enjoys critical care and with her experienced nursing team is able to offer intensive support for our patients.
In her home life Nicola is a wife and mother to two children and has a cat and dog to keep her busy!

Romilly graduated from the Royal Veterinary College in 2007 and has been working at Grove Lodge Vets since April 2011. Romilly's main areas of interest are medicine and emergency work and she is studying for a BSAVA small animal medicine certificate. Romilly says she loves working at Grove Lodge as we are so fortunate to have such an incredible team and state of the art facilities. Romilly moved to the area to kitesurf more often and tries to get to the beach as much as possible! Her partners in crime are her fiance and their little dog Charlie, who Romilly rescued through the fantastic charity
WADARS
. Romilly also loves to travel, around the UK and abroad.

Sarah graduated from Edinburgh University in 2003. She worked in a mixed animal practice in Newcastle for 5 years. After travelling for 1 year, Sarah joined the Grove Lodge team and is based primarily at our Lancing Branch. Away from work, Sarah's main hobby is riding her horse Toby and enjoying time with her husband and their daughter.

Stephen grew up in Africa but has worked almost all of his professional life in the UK. He reports that the pets are the same, but he does remember treating elephants, crocodiles and lions and cheetahs with a certain wistfulness! Stephen is primarily based at our Portslade and Brighton surgeries and he has been with the practice since 1996. Stephen has a particular interest in internal medicine and dermatology. Stephen's interests outside work involve aviation, skydiving, travel and his family.
Helen joined the Brighton branch of Grove Lodge in 1995. She now works part time, dividing her time between the Brighton branch and Dogs Trust at Shoreham where she is responsible for their kennel visit and performing routine operations in their onsite neutering suite.
Helen has always had a particular interest in soft tissue surgery and is one of our vets trained to perform laparoscopic bitch spays.
Before going to Vet School, Katie attended Wye Agriculture College in Kent and gained a degree in Animal Sciences. She then qualified as a vet in 2008 at Liverpool University. After a short time working in small animal practice, Katie did charity work in India and the South Pacific and locum work in the Antipodes. Katie has been with Grove Lodge since 2012 and works mainly at our Tarring and Durrington branches. Katie has a special interest in feline medicine.
In her spare time, Katie enjoys dog walking and horse riding and very much enjoys living in West Sussex.
Rachel graduated from Edinburgh in 2010 and spent two years in mixed practice before starting at Grove Lodge in February 2013.
She works mainly at the Worthing, Tarring and Durrington branches. Rachel very much enjoys running the cat only clinic on a Wednesday afternoon at the Tarring branch. Rachel is working towards a Certificate in Small Animal Medicine.
In her spare time Rachel enjoys going to the gym, cycling and spending time with her cat Snowy.
Louise graduated from Edinburgh vet school in 2007. She worked in mixed practice before settling at Grove Lodge to work with small animals.
Louise works at the main hospital and also our Lancing branch.
She has hens, cats and 2 dogs at home and enjoys hacking out with her horse and dogs in her spare time.
Heather joined Grove Lodge in September 2012 after qualifying from the Royal Veterinary College earlier that year. Prior to her veterinary studies, she completed a degree in Psychology at Exeter University. She is mainly based at our Hospital and when not consulting she can often be found looking after the inpatients.
Heather has just bought a house locally and currently spends most of her spare time doing DIY. She shares her home with her naughty hound, Murphy, who enjoys long walks on the Downs and beside the sea.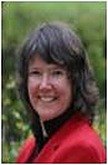 Suzannah qualified as a veterinary acupuncturist in 2004 after a two year certificate course based at Bristol Vets School. Prior to specialising in acupuncture, Suzannah was in general practice in Hampshire and East Sussex, lectured in clinical pathology and is still involved with training nurses. The ancient art of acupuncture relies on an assessment of the individual animal's wellbeing as a whole, taking into account the behavioural and physical problems that have presented themselves. There are many conditions that benefit from this gentle form of treatment. If you are interested please contact the reception at Durrington on 01903 503898 for Suzannnah's contact details. The treatment is very tolerated by animals and the majority of pet insurance companies will cover the cost of acupuncture.
After graduating from Glasgow University in 2004, Cameron worked in a mixed practice in Staffordshire before moving further south to Milton Keynes. It is there where his passion for Emergency and Critical Medicine started to develop. After two years of working for an out of hours emergency service, pursuing this interest, Cameron then relocated to Grove Lodge Vets to assist with Worthing Emergency Vets becoming a reality.
Out of work, Cameron has young twins who certainly make life entertaining - there's never a dull moment! Cameron also has a keen interest in photography and Shotokan Karate.
Mariana Peneda qualified as a Veterinary Surgeon in 2002 in Lisbon, Portugal. She worked for two years at a small animal hospital in her home town of Porto, Portugal. Then, longing to further her knowledge (including the geographical kind!) Mariana moved to Ohio, USA to spend some time at Ohio State University's School of Veterinary Medicine. Mariana moved to the UK in 2005 and has worked in different places in England, mostly as an Emergency Clinician. She joined the Grove Lodge Group in April 2011 and she has been leading Worthing Emergency Vets since April 2012. She spends most of her spare time walking Ally the terrier or scuba diving with her husband.