Our Branch Receptionists: Durrington, West Worthing and Lancing
Durrington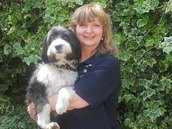 Maddie joined Grove Lodge as a floating receptoinist in 2010, working at our main Hospital and as a floating receptionist. Maddie now works alongside Kim as part of our reception team based at our Durrington branch. Like all branch receptionists, Maddie also assists the vet with holding pets for blood tests and other procedures. In her spare time, Maddie likes country walks with her dog, Edward and riding her beautiful horse, Jasper.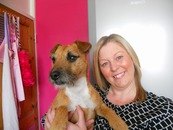 Kim joined Grove Lodge in 2009 and, along with Maddie, ensures our Durrington branch runs smoothly. In her spare time Kim likes spending time with her beautiful 3 dogs Alphie, Baby and Foxy and her 3 cats Milo, Vinnie Jones and Spike. Kim loves to spend time with her much loved grandaughters, grandson and family going on family outings, including fishing, roller skating and long walks. Kim also enjoys socialising with her husband and wonderful friends.

West Worthing
Gill joined Grove Lodge in 2009 as a receptionist at our West Worthing Branch. Gill has always enjoyed being a cat owner and had been a Grove Lodge client for over 20 years before joining the team. Working at the branches involves acting as nursing assistant to the vet in addition to usual reception duties.She really enjoys interacting with owners and their pets. In her spare time Gill likes to socialise with family and friends including taking trips to the theatre.She is also a loyal " Seagulls " supporter holding a season ticket at Brighton and Hove Football Club's new stadium at Falmer!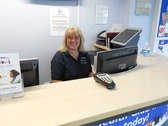 Sam has been at our West Worthing Branch for 11 years. Working as a receptionist at the branches involves varied reception duties and also includes sometimes helping as a nursing assistant to the vet and nurse. In her spare time Sam enjoys spending time with her grandchildren, walking, eating out and is also involved in amateur dramatics. Sam has also completed a pet bereavement course.
Lancing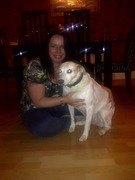 Jenny started as a branch receptionist in 2011, working mornings at our Lancing Branch. Jenny has 2 dogs called Mia and Bree and when she is not working she loves spending time with her family and walking her dogs.
Monique joined Grove Lodge in 2011 as a Branch Receptionist.