The Administration Team: Hospital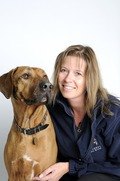 Lisa Bailey is the Practice Manager at Grove Lodge Veterinary Group. Lisa has been with the Practice for far more than 20 years and is responsible for the overall smooth running of the Hospital and our 6 Branches. In her spare time, Lisa loves country walks with her 3 dogs, Alfie, Harry and Millie (Alfie is pictured left!) and looking after and riding her cherished horses.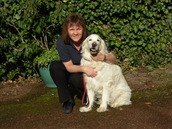 Mandy works at Grove Lodge Veterinary Hospital as part of our dedicated reception team carrying out regular reception duties. Mandy also assists the vet when necessary, holding pets for blood tests and other procedures. In her spare time, Mandy enjoys walking her adorable, bouncy Golden Retriever, Harley.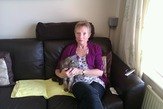 Diane is a Receptionist at Grove Lodge Veterinary Hospital. She also looks after referrals for our
Ophthalmologist
, Denise Moore. Di and her husband share their home with a marvellous cat called Marble. In her spare time, Di loves to spend time with her family, which includes 3 grandchildren and cheering on Chelsea Football Club!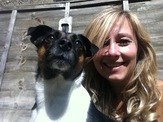 Justine joined Grove Lodge in Durrington as a branch receptionist in 2009 in the mornings and, along with Kim, (who started on the same day!) made Durrington a lovely local branch. Justine has since moved across to work at the main Hospital as one of our team of receptionists there. In her spare time, Justine likes country walks with her adorable rescued Jack Russell Terrier, Poppy and socialising with family and friends. Justine has completed a pet bereavement course.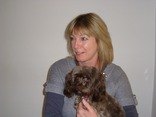 Jan looks after your insurance claims at Grove Lodge Vets and is happy to help with ll your insurance queries. In her spare time, Jan likes keeping fit, in particular swimming. She also makes great cakes and loves walking her canine companion, Boo. Jan and Boo share their home with 2 feline friends, Willow and Little Cat. Jan has also completed a bereavement course.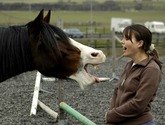 Abigail has been our Client Services Coordinator at Grove Lodge Vets since 2008, based at the Hospital. Her role includes organising
referrals
, managing the website, resolving complaints (a very small part of her job!), running the puppy parties, administration of the many stray dogs brought to Grove Lodge and organising and attending events for local charities. In her spare time, Abigail enjoys walks in the country and on the beach, socialising with friends and family, pampering her beloved horse Perdita and cherished cat Rita and sharing her parents' wonderful German Shepherd, Delphi.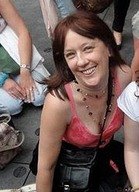 Debbie is the Reception Team Leader at Grove Lodge, based at the Hospital. Debbie's role includes ensuring the smooth running of Reception at the Hospital and our branches in Durrington, Tarring and Lancing. In her spare time Debbie is a keen and skillful dancer, enjoying modern jive and has even competed at the Blackpool Tower! Debbie shares her home with her adorable and characterful Ragdoll cat, Phoenix.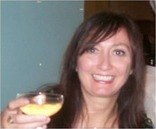 Angie is a receptionist at Grove Lodge. In addition to regular reception duties, Angie looks after all the information leaflets at the branches and has also completed a bereavement course. In her spare time, Angie enjoys coaching gymnastics and keeping fit. She shares her home with her family, including 1 husband, 2 daughters, 2 cats and 2 dogs!

Nicky joined the team as a part-time receptionist in 2001 and is now the Administration Manager. Nicky is responsible for the smooth running of the office and reception areas at the Hospital and supports the reception teams at 3 of our 6 branches. When Nicky is not buried under paperwork, chairing reception meetings or dashing between branches, she can be found riding her horse or walking her dog. As with all Grove Lodge staff, animals are her life and her spare time often involves the companionship of a four legged friend!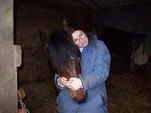 Kelly is another of our floating receptionists. Kelly has completed qualifications in BTEC National Certificate and Diploma in Animal Care and BTEC National Certificate Veterinary Receptionist. Kelly also has an interest in reptiles. In her spare time, Kelly loves riding and driving her lovely pony, Abe, competing him locally. Kelly shares her home (and garden!) with 6 dogs, numerous ducks and chickens, 2 horses, 2 ponies and 1 foal!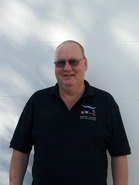 Mike is our Accounts Manager. He first temped here at Grove Lodge in 2004 and was so good, we asked him to stay! Mike looks after all aspects of our accounts, including our wages! He is also a whizz at computers and is the one we turn to when our computers do strange things! In his spare time, Mike enjoys travelling, air shows and researching his family tree.
Steph joined us in November 2007 and

is most often seen on our Reception desk in the afternoons, evenings and Saturdays. In addition to ensuring the smooth running of Reception, Steph keeps our Lost & Found Register up to date, checking if they have been reunited with their families. She has also completed a course in canine first aid. Steph is best known for her cheerful nature and enthusiasm for all things four legged! This enthusiasm means that Steph now shares her home with 2 beloved felines - rescued since starting at Grove Lodge! In her spare time, Steph has been known to walk over hot coals for Cats Protection and abseil down The Grand Hotel for a cancer charity.
Louise is our Sunday receptionist and also fills in as and when needed! Lou joined Grove Lodge in 2008 after working as Head Receptionist at another local practice. She brings to the table 18 years of veterinary experience both in nursing and veterinary customer service. Lou is very proud and passionate about customer care and the importance of a friendly smiling face! Having completed numerous veterinary customer service courses over the years, pre veterinary nursing and also completing the first year of veterinary nursing she feels very blessed to have 'loved' all her veterinary working years. She spends her spare time 'living the good life' with her vet husband, young family, 3 ex battery hens and her beloved West Highland terrier. Lou's hobbies include growing veggies and baking lots of delicious cakes made with her lovely hens eggs! Lou loves work!
Sue Winder is the Purchasing and Rota Coordinator at Grove Lodge Vets. Her main role is to devise and manage the Vets Rota - ensuring we have sufficient Vets, the right Vets, at the right places and at the right times. She also is responsible for purchasing for the Group and obtaining best prices on supplies and ensuring deliveries when required. As well as this, Sue supports the Accounts Manager and deputises in his absence and supervises the Cleaning staff and helps with organising maintenance visits. She also assists with statistical analysis, and her final duty - or rather first duty! - is to help cuddle and look after our Practice Cat, Tiggy. Sue lives with her 2 fabulous pussycats, Fred and Rosie, loves her garden and has great success with her courgettes.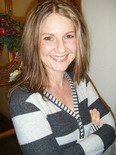 Melissa has worked for Grove Lodge since May 2009 as part of our administration team. In addition to working on Reception, Melissa ensures the practice is fully stocked with stationery. Melissa shares her home with her lovely cat, Jake and would happily take home more, as she loves all animals.